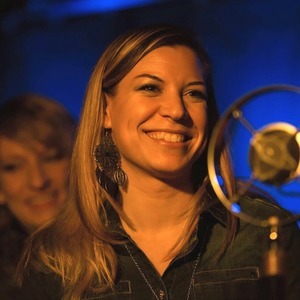 Valentina Raffaelli
Special guest
Valentina Raffaelli is the lead vocalist for the Philadelphia-based folk band, Sparkle Pony. Originally from Italy, she brings dedication to all of her passions, from cooking to teaching music. Additional to Sparkle Pony, she currently performs as a solo artist incorporating the use of the TC Helicon under the project title Valentina Sounds.
SPOTIFY: The Sparkle Pony Playlist
Photo Credit: Doerthe Externest
Valentina Raffaelli has been a guest on 1 episode.
October 9th, 2017 | 1 hr 17 mins

bass, creativity, erika june christina laing, erika laing, female, feminism, fiddle, folk, lewin barringer, mist covered mountains, molly hebert-wilson, mom, mother, mother-daughter relationship, motivation, music, musician, overcoming, petticoat rule, philadelpia, pittsburgh, productivity, rare spirits, singer, singer-songwriter, songwriting, sparkle pony, sunshine superman, tara molesworth, teacher, the waysties, valentina raffaelli, valentina sounds, vocalist, voice, women

Vocalist Valentina Raffaelli and bassist Molly Hebert-Wilson from the Philadelphia-based folk band Sparkle Pony stop by the Petticoat Rule studio to share their many motivating strategies for overcoming one's inner critic while inspiring us with their down-to-earth dedication to their craft.