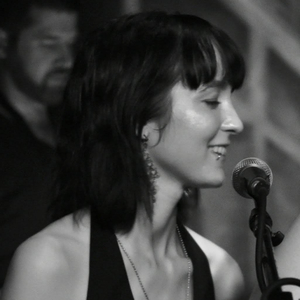 Morgan Erina
Special guest
Morgan Erina is a singer-songwriter with a finger-picking, Indie Folk style and a raw, hauntingly ethereal voice.
A prolific composer of over 600 songs, Morgan Erina is a New York City native who has lived in Pittsburgh for the past six years. In 2009, she released her debut albums "Skeleton Butterflies" and "Whatever." From 2011 to 2014 she was one-half of the band Broken Fences, releasing the album "Broken Fences" in 2012. That album's single, "Wait" was used on the television shows Flashpoint and the Young and the Restless. She is a regular performer in both Pittsburgh and New York, playing at venues including the Three Rivers Festival, Club Cafe, Rockwood Music Hall, and the Pittsburgh Winery. She has toured the continental U.S., London, Denmark, and Germany. In October 2015, she released her solo single "October" and in May 2016 Morgan Erina released her solo EP "Lady." She is currently performing and is looking forward to future tours.
Her album "Lady" was named as #2 on Pittsburgh radio's WYEP's Top 5 Local Albums for 2016.


SPOTIFY: The Morgan Erina Playlist
Morgan Erina has been a guest on 1 episode.
March 12th, 2018 | 1 hr 21 mins

abuse, anxiety, chester bennington, delores o'riordan, depression, emotion. emtional, erika laing, ethereal, female, female guitarist, female musician, feminism, feminist, fingerpicking, folk punk, guitarist, indie, indie folk, lyricist, mental health, mental health issues, morgan erina, motivation, music, musician, petticoat rule, pittsburgh, podcast, punk, sinead o'connor, singer-songwriter, songwriter, tara molesworth, trauma, woman, woman musician, women, writer's block

Singer-songwriter Morgan Erina joins Petticoat Rule to talk about the ups and downs of mental health issues and musicianship; her muses Sinead O'Connor, Delores O'Riordan, and Chester Bennington; and how she's really an old-school romantic at heart.