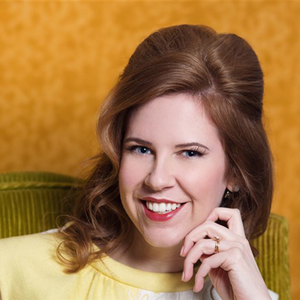 Molly Alphabet
Special guest
Molly Alphabet is a country singer-songwriter born, raised, and residing in the Lawrenceville neighborhood of Pittsburgh, Pennsylvania. Molly got her start when Chet Vincent (of rock band The Big Bend) wrote a batch of country tunes for a 5-song recording project in 2012. They had so much fun putting together that EP that they began booking live shows and haven't slowed down since.
Molly and her friends play country music with a classic feel in arrangements from a simple duo to a 5-piece band complete with drums, keys, upright bass, electric guitar, and the occasional pedal steel– blending the sounds of traditional country twang, kazoo solos, and a Pittsburgh accent into something that will make you want to do the two-step.

Spotify: The Molly Alphabet Playlist
Molly Alphabet has been a guest on 1 episode.
September 4th, 2017 | 1 hr

country, country-western, erika laing, female, female musician, feminism, molly alphabet, music, musician, petticoat rule, pittsburgh, podcast, songer-songwriter, tara molesworth, western, woman, women

Country singer-songwriter Molly Alphabet joins Petticoat Rule to talk about her experiences as a woman playing Western music in the North.