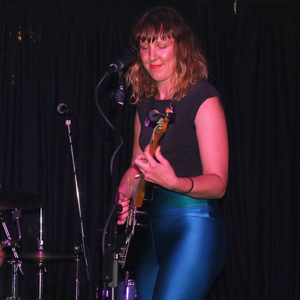 Jen Sabol
Special guest
Jen Sabol is a writer and guitarist for Pittsburgh-based menstrual fueled fury punk rockers Brazilian Wax. Jen plays in another new noise rock/ post punk band local group, Aloe. Jen has also played in a two other local bands; a super woman group The Freshes and feminist dark punk band Secret Sex Toy. She is also one of the co-organizers of the annual weekend long festival Ladyfest Pittsburgh, celebrating under-represented musicians.
Photograph by Richard Magnelli
SPOTIFY: The Ladyfest Playlist
Jen Sabol has been a guest on 1 episode.
September 10th, 2017 | 1 hr 12 mins

brazilian wax, diy, erika laing, female, female musician, feminism, feminist, genderqueer, jen sabol, ladyfest, music, musician, non-binary, petticoat rule, pittsburgh, podcast, punk, punk rock, riot grrrl, steph flati, synth, synth pop, tara molesworth, the lopez, vulvapalooza, woman, women

Ladyfest Pittsburgh organizers Steph Flati and Jen Sabol stop by the Petticoat Rule studio to talk about putting together the weekend-long festival celebrating under-represented musicians. We also hear about their bands The Lopez and Brazilian Wax.