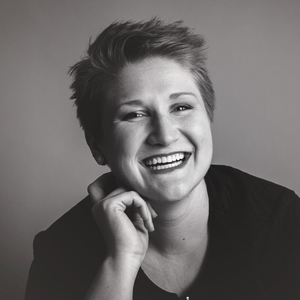 Chloe Wiecz
Special guest
Ever since I was little, music has played a huge role in my life. I began studying piano at age 7. I loved how the instrument gave me an outlet to explore my creativity, and give life to the ideas going on in my head. By age 11, I was introduced to jazz. I absolutely loved the way the style conveyed emotion and embraced unique chords, allowing me to easily express myself and connect to the music. It was with jazz that I found a love for singing while playing the piano.
My eye-opening introduction to jazz was unfortunately cut short in my younger years due to my instructor's push for classical music. Although I continued to play piano througout high school, my interests grew more towards singing while playing an instrument. At age 15, I began teaching myself guitar. Through guitar and voice, I learned covers and started to create my own music. Soon enough, during the last two years of high school, I began playing throughout my hometown at local venues and restaurants.
When it came down to college, I wanted to study music but my worried parents suggested that I take on something more "practical". Staying in my hometown, I majored in Communication Rhetoric and minoring in Music at the University of Pittsburgh-Johnstown. I sang in various choirs and took on lead roles in musicals at my college. By the end of my sophomore year, I decided to say goodbye to Johnstown and complete my last two years of schooling in Pittsburgh.
At the University of Pittsburgh, I was surrounded by music! I joined one of Pitt's nationally competitive a cappella groups and began performing, touring, and writing music for them. Inspired by my colleagues, I turned my Music Minor into a Jazz Studies Major, focusing specifically on jazz piano and voice. At Pitt, I studied with Pittsburgh's legendary jazz pianist, Frank Cunimondo and internationally-famous jazz pianist Geri Allen.
Since graduation, piano and voice have continued to be my top two priorities. Throughout the past two years, I have performed across the Eastern US as a dueling pianist, sang with various jazz trios, and studied under jazz artists such as Connaitre Miller, Jimmy Cobb, Kenny Davis, Geri Allen, Sandra Dowe, and Ron Bickel. With all of my great opportunities in music, I feel it is only right to give back to the community which has given so much to me. My mission is to share with others what I have been so fortunate to learn through my remarkable instructors, and through my own performance experiences. My goal is to educate and inspire.
CHECK OUT CHLOE'S SPOTIFY PLAYLIST
Chloe Wiecz has been a guest on 1 episode.
March 26th, 2018 | 1 hr 42 mins

chloe and the wiecz ones, chloe and the wise ones, chloe wiecz, chloe wiecz collective, chloe wieczorek, erika laing, female, female guitarist, female musician, feminism, feminist, geri allen, guitarist, jazz, jazz vocalist, jazz vocals, jesus, keyboard, keyboardist, keys, lyricist, mentorship, music, music education, musician, petticoat rule, pianist, piano, pittsburgh, podcast, singer-songwriter, songwriter, spiritual, spiritual journey, tara molesworth, vocalist, woman, woman musician, women, women in jazz, working breed

Jazz singer-songwriter Chloe Wiecz joins Petticoat Rule to share a beautiful story about her emotional and spiritual journey through musicianship, and her extraordinary mentor experience with the late Geri Allen.