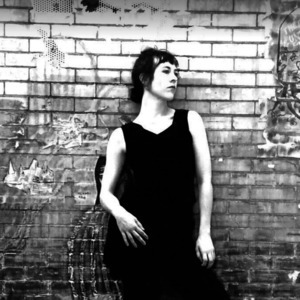 Anna Thompson
Special guest
Anna Thompson is one half of the unique dance-electronica duo known as Slowdanger. //slowdanger\ is a multidisciplinary performance duo comprised of Baltimore native Anna Thompson and Dallas native Taylor Knight. They combine improvisational and choreographed dance with their original electronic soundscapes generating a vulnerable, evocative, and authentic performance experience. Anna and Taylor have each trained as professional dancers for over twenty years and have performed with companies all across the U.S., Canada, and Paris. Their performance work has been featured across the States in venues ranging from proscenium theater settings and galleries to night clubs and dive bars. Knight and Thompson's process of creation is akin to the construction zone that the name "slowdanger" was birthed. Using old structures to innovate a new concept or construction, slowdanger breaks ground to build upon the demolished surface. This is physicalized in their sound by the sampling of their past sounds, songs, field recordings, and thick layers of vocal production generating a lush and atmospheric sound. slowdanger is heavily influenced by the work of FKA twigs, baths, and Radiohead. slowdanger has played at the VIA Festival, Honcho, The Kahlon Party, The Silent Barn, TEDx After Party, the Andy Warhol Museum, and more.

Don't miss out on her specially curated Spotify playlist!


SPOTIFY: The Slowdanger Playlist
Anna Thompson has been a guest on 1 episode.
January 1st, 2018 | 1 hr 20 mins

anna thompson, ballet, boss ve-20, classically trained dancer, creativity, dance, eating disorders, electronic, electronica, erika laing, female, feminism, looper, modern dance, music, musician, petticoat rule, pittsburgh, productivity, slowdanger, synth, tara molesworth, vocalist, woman, women, writing

Classically trained dancer Anna Thompson of the unique dance-plus-electronica duo Slowdanger joins Petticoat Rule to share her journey of self-expression by developing musicianship to enhance her avant-garde dance movement.